Celina Kobetitsch is currently the Associate Director of Music at Trinity Episcopal Cathedral in Little Rock, Arkansas. At Trinity, she accompanies weekly Evensong and Eucharist services, performing major Anglican choral literature as well as a variety of solo organ works. She also frequently conducts and rehearses the Cathedral Choir, the Trinity Choristers, the Trinity Handbell Choir, and Trinity Chorister Camp.
She has been the recipient of multiple prestigious honors, including awards from the U.S. Fulbright program as well as the DAAD postgraduate music program. In 2022, she was awarded first prize at the Fugato Organ Competition in Bad Homburg as well as the Ruth and Paul Manz Organ Scholarship from the Lutheran School of Theology Chicago.
Kobetitsch completed her master's degree at the Hochschule für Musik Leipzig Felix Mendelssohn-Bartholdy, where she studied organ performance and improvisation with Martin Schmeding and Nicolas Berndt, while also pursuing minors in harpsichord with Tobias Schade and choral conducting with Tobias Löbner. Her master's research project, entitled, "Reger's Chorale Fantasies: Exploring their Relationship with the north German Chorale Fantasia and the Influence of late 19th Century Program Music '' received perfect marks and distinguished honors. In Leipzig, Germany, she had the opportunity to research the music of Max Reger and Sigrid Karg-Elert, while studying on some of the finest German Romantic organs which this music could be performed on.
Described as both a performer of deep sensitivity as well as fervent, virtuosic energy, American organist Celina Kobetitsch regularly appears in concerts throughout Europe and the United States. Through her immersive international history, she has established herself as a historically informed player with great musical integrity. She is most interested in the multicultural and multidimensional possibilities that the organ presents, and as a performer, she seeks to not only enlighten and educate auditions, but to transport them, by fully grasping and embracing the "otherworldly" quality that the organ possesses. She consistently presents varied and unique concert programs, seeking to express the full scope of sound possibility that the organ presents its performer in a way which keeps audiences excited and attentive. While Kobetitsch has developed great wisdom for centuries of historical organ repertoire, she is equally passionate about programming 21st-century music, especially music by underrepresented composers.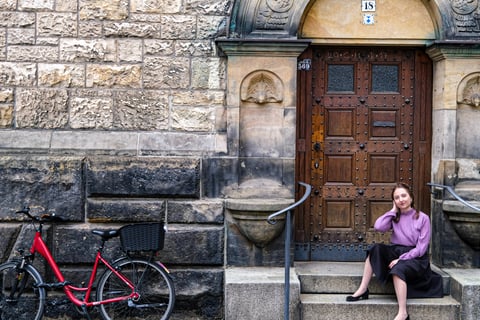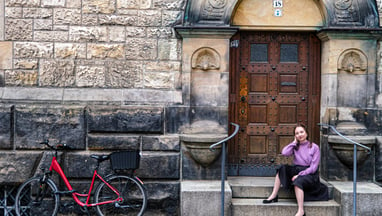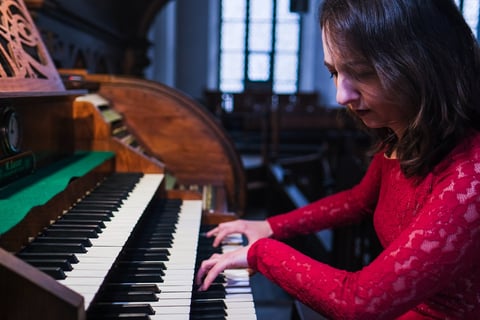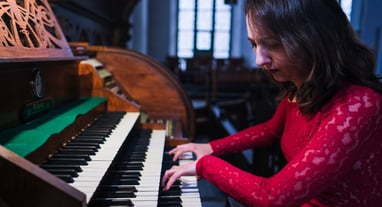 She also studied frequently on organs known and played by composers such as Mendelssohn and Bach. In fact, Kobetitsch took trips once a month to Naumburg, Germany, where she performed and studied on the Hildebrandt organ which J.S. Bach himself helped design. Her frequent study trips to other Baroque and Romantic organs in the Middle German region, as well as her concerts at organs such as the Ladegast organ in Merseburg Cathedral, where the Reubke Sonata was first performed, or the Silbermann organ at St. Peter's Church in Freiberg, greatly transformed her ideas and performance techniques surrounding German organ music.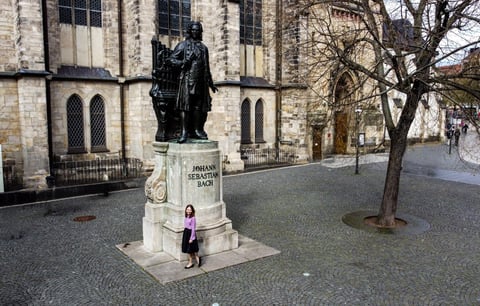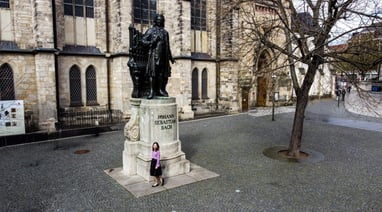 Before her studies in Leipzig, Germany, Kobetitsch completed an artist diploma at the Conservatoire de Toulouse, studying organ under Michel Bouvard and harpsichord with Yasuko Bouvard. She had the opportunity to perform on the famous French Baroque organ at St. Pierre des Chartreux and studied on other French Baroque organs such as those at Cintegabelle and Verdun-sur-Garonne. Of course, she became equally well-acquainted with French Romantic organs, having played several public concerts at the St. Sernin Basilica in Toulouse as well as the Puget organs at Notre Dame du Taur and Notre Dame de la Dalbade in Toulouse. Her attendance at the improvisation academy in the Pays de la Loire, frequent improvisation classes with Philipe Lefebvre, and study trips to Paris and northern France greatly informed her understanding and performance of French music.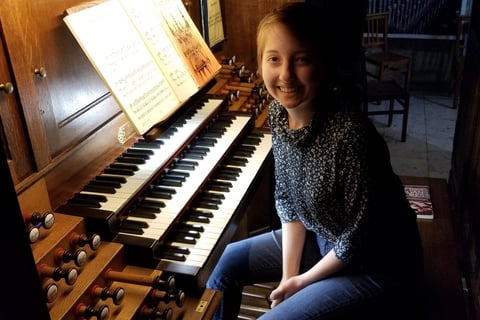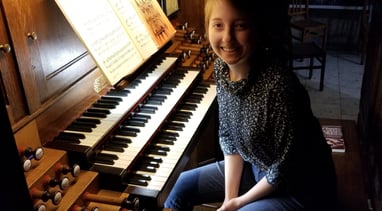 Besides her improvisation academy in France, Kobetitsch has also attended Baroque organ workshops in the Czech Republic, and has been invited to perform in Belgium and the Netherlands, as well as Denmark.
Her international studies were made possible by U.S. Fulbright Scholarships, DAAD postgraduate music grants, and awards from the Cologne Foundation.
Having performed concerts at major venues such as St. Nicholas Church in Leipzig, St. Wenzel's Church in Naumburg, the Basilica of St. Sernin in Toulouse, among many others, Kobetitsch has thus gained experience on some of the world's most magnificent organs. Although she has established herself as a skilled organist, she also possesses a strong background in piano and completed her Bachelor studies at Oberlin Conservatory of Music in the USA, where she studied both piano and organ.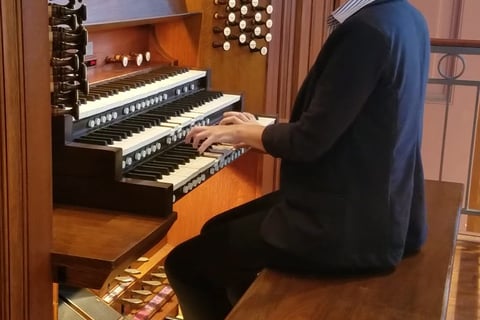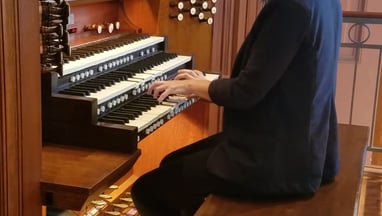 During her studies in the USA, she was organist for Bethany English Lutheran Church in Cleveland, Ohio as well as interim organist at Bay Presbyterian Church while also working as a staff piano accompanist for Oberlin Conservatory. She also led an organization called Concerts for Good and raised thousands of dollars for local charities through self-organized benefit concerts. Her passion for community outreach continues to this day.
Kobetitsch began teaching piano at the age of 15, and received the Carol Nott Prize for Excellence in Piano Pedagogy at age 21. Her experience in pedagogy greatly aids her in her work with Trinity Cathedral choristers. Her background in piano chamber music has also contributed to her activities as an organ accompanist. She continues to perform with many ensembles and soloists as pianist, organist, and harpsichordist.
Kobetitsch is also very passionate about composition. She frequently writes her own hymn reharmonizations, introductions, and chorale preludes, along with free compositions and works for choir. She often enjoys programming original compositions, transcriptions, and improvisations in solo organ concerts.